No Risk Location Program
Vending Locations Will Find You!

Our good friends at VendingTips.com use their vendor network to connect you with factories, plants, colleges, car dealerships, or offices near you that need your vending machine services. It's free to join and you get to meet the locations and discuss their needs before deciding to take the account. We sometimes send other vendors out but never more than three to the same account - often just 1!
Let that be you!


"Thanks so much, Stacy, for your quick help in finding me a great location
for my machine. I have been working with VendingTips.COM for 3 years now
and every experience just gets better and better! It's nice to know that
there are still quality people who want to make sure that their customers are
well taken care of!"
Robin Edwards,
Quality Vending Solutions,
Euless, Texas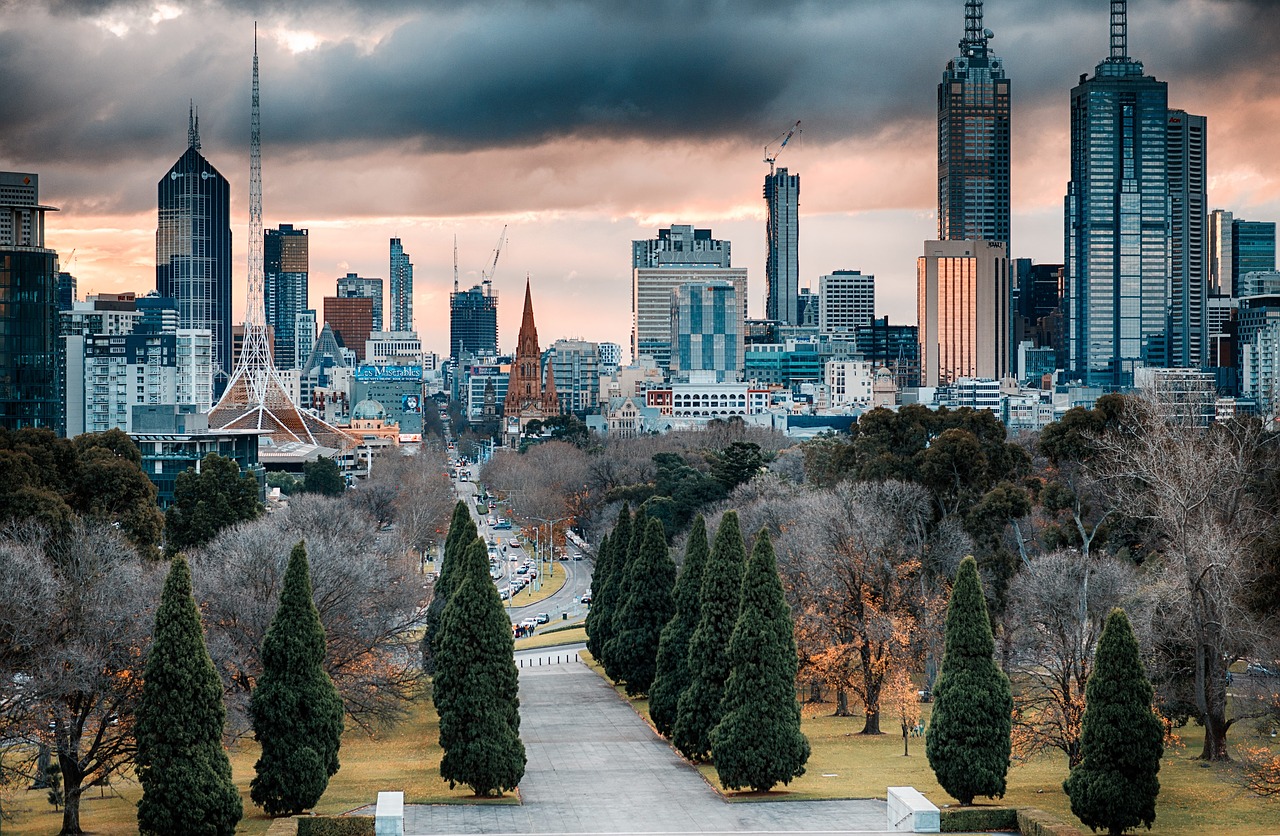 We are not a locating company in any sense. These are locations that contact us unexpectedly; so we are happy to work with our network of vending operators to help them find a perfect match. If you like the location & believe it will benefit your company, our finder fees are very minimal. So, there's nothing to lose, and you never know when a Killer Location will be looking for you!


Our sister site VendingTips.com is where the magic happens! It's all about connecting you with new accounts!
Free to Join here: www.VendingTips.com



Here are some of our many testimonials...
April Hurd is the best thing since cotton candy, literally... I started my
business a little less than three years ago and her office has already
provided
me with three top-notch locations that have propelled my business ten folds.
April has been helpful throughout each and every process that I had with
MegaVending. I purchased equipment and had locations given to me, every
transaction was handled professionally, courteously, and expeditiously, you
don't want it any other way. Thank you April for your dedication to your
professionalism. It's people like you that makes dealing with MegaVending
more rewarding. Las Vegas, Nevada


"Ease of use and info was very helpful in securing location. April was very
helpful in sealing the deal.

"
Bill Herskovitz- PN Vending,
Longwood, FL
"

I signed up with Vendingtips.com to get locations for my machines and have
gotten several good accounts. April Hurd is the best. She is so nice and helpful.
Thank you.

"
Jeff L. ,
Oceanside CA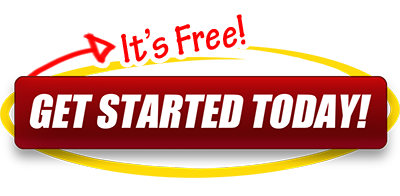 "

April is the best! She worked with me to obtain great profitable locations.
She was there throughout the whole process to make sure everything went
smoothly and to make sure that both parties were completely satisfied. And
I I'm satisfied every time! As well as my locations that I have obtained with
her. April is the best and I love doing business with her and her company
Megavending.com.

"
Kenneth,
New Jersey
"

When I first got into the vending business,I used a different locating service.
Let me tell you that they didnt really do a good job. When I found out about
VENDINGTIPS.COM, I decided to give them a try. The absolute best decision
I ever made. Gini Sweet is an absolute pleasure to do business with and I'm
looking forward to my next GREAT location with their help! THANKS GINI!!

"
GW,
Birmingham, AL




I just wanted to say THANKS! for my recent experiences I have had with
your company. I am new to the vending industry, establishing myself in
January 2009, and am still learning the ropes with a lot of help from April
and Kara. These two ladies are huge assets to your company! I can't thank
them enough for the assistance and information they have given to me.
I was contacted by Kara in March 2009 about a medium size account in
my service area. After meeting with the client, it seemed like a good fit,
and I informed Kara of my decision. She handled the entire transaction
smoothly and without a hitch; it was a very different experience then I have
had with the few locating services I have dealt with.
At that point, I
contacted April about the location. She listened to specifics of the account
and made a recommendation as to which machines to consider. When it turned
out that the machine we had chosen (an ST3000) was a little outside of my
price range, April promptly arranged financing for the equipment. Considering
the recent state of the credit markets, and the short length of time I have
been in business, I was relieved to say the least!
The machine was delivered
with no problems and has been on location for about a month now. Everything
is working great and the capacity of the unit seems a perfect fit for the
account
it is in. Thanks again, April and Kara, you made this the easiest account that I have!
Joshua J.
Milpitas, California
"

I recently got a new vending location from MegaVending.com and the
transaction went smooth. The services provided by Gini, were very helpful,
and the set up went smooth as well. This is not the first location I have
gotten from working with this service. And every time the whole process
was smooth and as easy as can possibly be. Thank you Gini, and i look
forward to working with you in the future, to continue building my vending
business, one location at a time.

"
Jason McNamara - JAMCO VENDING
Williamsburg, Indiana
"

Hi - Just wanted to say Gini Sweet helped me at just the right time; i had
lost a couple of vending accounts i had, and was losing money, when i received
an e-mail from Gini telling me she had a location for me. I went and spoke with
the contact person and within 3 days i am delivering a machine to a new
account. Thank You Gini! I appreciate it very much.

"
Mike Smith, MSVending,
Rhode Island
"

I received a location notification from Mega Vending, and found it very
interesting. I contacted Gini and she helped me through the entire process,
and I was awarded the location. As it turned out the securing of the location
took longer then anticipated, and was more troublesome then expected.
Gini stood by me the whole way and was in constant contact with me. With
her help I was able to get the location and complete the installation of the
machines. I am very much looking forward to working with Gini and securing
more locations. My appreciation to Gini and everyone at Mega Vending.

"
Preston Nebel NEI Video & Vending,
VA
"

Thank you Stacy for your patience. Thanks to vendingtips.com I landed a
location in an area where I desperately needed more business. I received
a lead for a very strong vending location and I look forward to the next one.

"
Keith,
PA
"

Thank you Stacy for the excellent location and working to a very smooth
set up. The location is very happy and I have a new location. I have had
multiple dealings with usedvending.com and they have all ran very smoothly
and profitably, mostly due to the excellent staff there. I am really looking
forward to our next deal. Thanks again for everything.

"
PRESTON NEBEL PAVCO, LLC BURKE, VA.
"

They helped by giving a location with the amount of people I asked for!
i would recommend them to anyone looking for leads in location for vending
machines!

"
Art Pineda,
Colorado
"

I have been with Mega Vending for countless years. I just recently worked
with Stacy there and he performed like a champ. The location he found was
quite unreasonable, however patience and determination won out. They must
have a top of line trainng facility there at Mega, everyone is so nice and they
really know you once they interact with you. You are not a person with a wallet,
they treat you like family and work hard to make sure you are completely
satisfied, not only with locations but also equipment! Good Company, Great
people, superior knowledge, that's what gets the job done!

"
Demetrius W.,
21st Century Vending,
Fontana, CA
"

Thanks so much, Stacy, for your quick help in finding me a great location
for my machine. I have been working with VendingTips.COM for 3 years now
and every experience just gets better and better! It's nice to know that
there are still quality people who want to make sure that their customers are
well taken care of!

"
Robin Edwards,
Quality Vending Solutions,
Euless, Texas


"It was great working with them, they assisted in placing one of our combo
vending machines at a high income location. I worked with April and she was
very helpful through the whole process." Daniel Blow, Baton Rouge, LA




"

Stacy Sweet is the man! He's a real stand up guy. He helped me to get the
right location to increase my profits. He was always open and honest with me
and provided me with valuable info that lead me to secure my location. I
can't wait to secure my next location via mega vending and honest hard
working people like Mr Stacy Sweet! Please keep the leads coming thanks
for everything.

"

Kenneth Bacon, NY
"

I was very pleased with the location service and Stacy Sweet!! It really
saves time and money to use this service. Great Job!!!

"
Thanks,
Darrell, SC




"

Thank you so much Vanessa for helping me finding a location for my vending
machine. You are courteous and professional in you business ethics. This is
evident, in your timely fasion for contacting me as well as the location,
sending me the paperwork, and putting me in contact with the location
manager. All of which took place in such a short time. Thanks for being so
organized. I will always keep on doing business with you. I will also encourage
others who are interested in the vending business to consider megavending.com.
I actually already spoke to my sister about it. Furhermore, compare to other
locating companies, your fee is very reasonable. Thank you so much
Vanessa. I will never forget how much you've helped me.

"

E. Adrien




"

Hey there! Just wanted to say thanks for being such professionals on the
phone & behind the scene! Vanessa did such an awesome job in securing an
account for us here in Dallas & the set up and transaction was 100% seamless!
Thanks so much & we're looking forward to purchasing more locations through
Vanessa and Mega Vending!

"

Victor Carter, Mr. All Worlds Inc.




"

Vanessa Long helped our company with a new location from beginning to end.
She was very helpful and gave us all the details...and very honest i might add...
even when we had a new company move on my location she was on my side and
reassured my location,,,thank so much i will look forward in doing business
your company soon!!!

"

TN




"

Connie, Thank you so much for helping us build our business. With your help
we learned of key locations and secured a position in the vending market. Hope
to hear from you again soon.

"

Herriman, Utah
"

Connie and Mega Vending has referred us to several account of which are
great locations. They are professional and very helpful in securing the right
type of accounts."
Suzy Q Snacks,
Las Vegas
"Acquiring new locations couldn't be easier. Just a few clicks and we are on
the way to meeting decision makers interested in vending machine placement.
The key to this is good communications from all ends. Thanks! Connie."
Cleveland, OH
"I received my best location from you guys. Connie was very personable and
easy to talk to. I look forward to working with her in the future."
Thanks


Vendingtips is the best. I highly recomend 4 vending, very professional company
and the staff Melanie lee, April, super, very helpful. I will definitely use Megavending
in the future. Very good locations. DLara vending.


I recently became aware of 4 MEGA Vending, I am a small vending operator.
my contact there is Ms. Melanie Lee, who has been very helpful, not pushy,
no hard sell, only the help that you request and need. They have found me one
location already. And have a large inventory of routes and new and used equipment.
In a business that has it's share of fly by night operators with over priced
equipment wit alledged $800.00 per day income, these people are real helpful,
and I woudl readly reccomend any looking for locations, equipment, or advise to
call them, I highly reccomend them and I am a 35 year retired federal law enforcement officer.
Charlie Houston, Texas


I have been in the vending business for nearly 5 years and only had moderate
success until Melanie, at 4 Mega Vending, offered me the perfect location.
The location proved to be my most profitable location of all times and I am
forever grateful to Melanie for all of her assistance. She is the reason
why I have been so successful in the vending business while many others have failed.
Atlanta, Georgia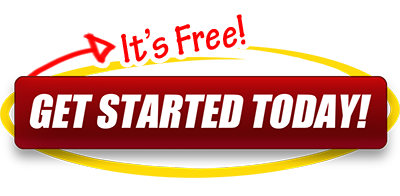 We make it Super easy...
www.VendingTips.com
There's nothing to lose! Don't miss out