Cashless Systems
Price includes installation. Because currency is rapidly becoming a thing of the past, USA Technologies has released the ePort Edge Cashless Reader to make attachable to your cash only vending machines. This not only gives you the flexibility of accepting multiple payment options for your products, but does it in a way that isn't invasive or destructive to your machine.
More details...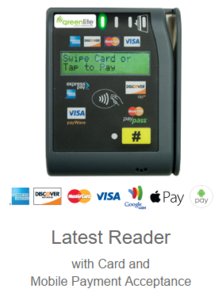 Greenlite is a turn-key cashless solution incorporating the latest in card & mobile payment systems and valuable web-based reporting and management tools to help make your vending service more profitable.
More details...
PayRange Enables Vending Machines To Take Credit Cards For Payment. The device that plugs into vending machines that interacts with an app. It uses Bluetooth to connect to the app, wherein customers can make a purchase.
More details...